The September Games are an opportunity for participating companies to promote the values that CCC lives by - Employee Engagement, Health & Wellness, Supporting the Community, and Keeping it Local. They bring together Calgary companies for sixteen days of competitions focusing on teamwork and networking. Registration closes on May 31st, 2022.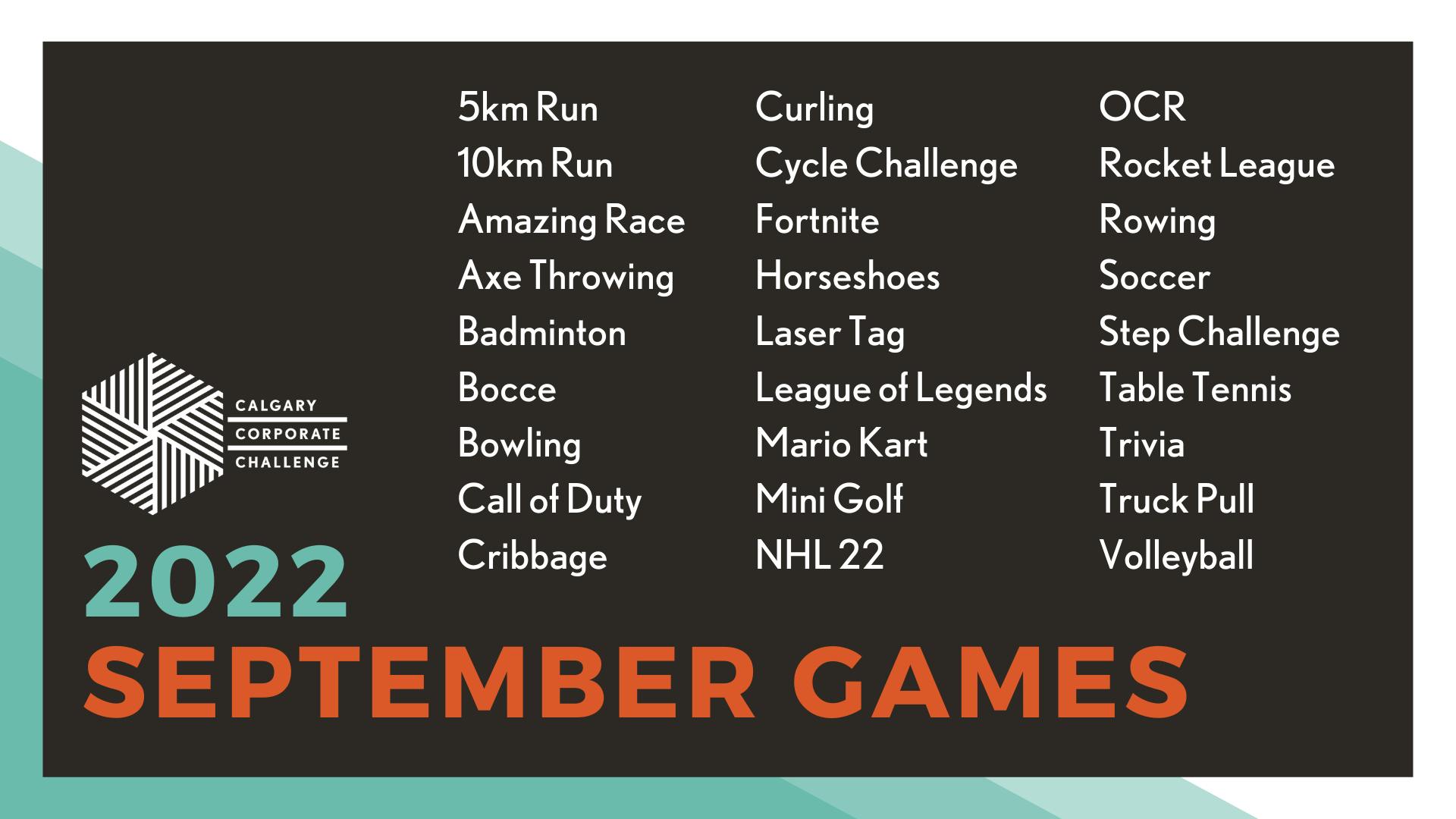 Plus: Charity Challenge, Special Events, Summer Challenges and more!
Frequently Asked Questions
Have questions about The Games? We have answers.