2019 T-Shirt Challenge
We know what we ​think​ the theme is, but somehow every year our companies show us what it ​actually ​is with their company t-shirt designs! To celebrate and showcase the incredible creativity from our participating companies, we host the T-Shirt Challenge where companies can design their shirts around the annual theme (or a company slogan, mascot, or logo) and enter into an interdivisional September Games-wide competition for best t-shirt. Your shirt, your canvas, your rules!
For more information and details on participating
Link to the Rules to Download
2019 Games Raffle - ​Sponsored by​ Concorde Entertainment Group

If you want an opportunity to fundraise for the September Games, look no further! Between May and August each year, companies can sell raffle tickets to employees, friends, and family to raise funds that are directly applied to the costs incurred by CCC through hosting the Games.
In 2019, Concorde Entertainment has donated 16 ​Daily Prizes ​valued at $200 or greater that will be drawn for and awarded everyday throughout the September Games, and 3 Grand Prizes that will be awarded following Closing Ceremony.
For more information and details on participating
See the rules
2019 CEO Challenge - ​Sponsored by​ BDO Canada LLP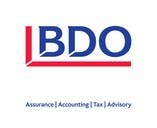 Our most successful September teams often have the greatest support from upper management, and we want to continue to encourage this. CEO and senior management involvement helps break down organizational barriers and, in our experience, boosts company morale! Create a CEO team of 4 members to cheer on your team, volunteer their time as Company Representatives, attend various Special Events, and even to play in the Sports Events themselves!
In order to receive points, CEOs are asked to stay for a minimum of 30 minutes except for at the following events:
10K Race
Amazing Race
Cribbage
Laser Tag
OCR
Spin
Trivia
Truck Pull
For more information and details on participating
See the rules
2019 Game Board Challenge
Get out there and meet some new people! As much as CCC is about team-building, we also think the Games are a fun way to network with other Calgary companies. So, take this opportunity to connect with other teams, network, and swap stickers to complete your Game Board to earn points in the Overall Standings!
For more information and details on participating
See the rules
2019 Opening Ceremony ​- Sponsored by Canadian Western Bank

Join us outside ​Eau Claire Festival Market ​for our 2019 Opening Ceremony on the first day of the September Games, sponsored by Canadian Western Bank! Our volunteers, community and charity partners, and participating teams will all be there to celebrate the start of another season! Grab some lunch from ​Lil' Truck on the Prairie​ or ​Family Dogs​, and stick around for a brief presentation that will signify the official kickoff of the 2019 September Games: Going Green!
*Pick up for Game Boards and CEO Passports will be during the event
2019 CCC Halftime Party
To celebrate the halfway point of the 2019 September Games, we're throwing another Brews for a Cause event at National 10! Our charity partners have all been paired with local breweries to colla​beera​te on a unique brew for the night, and all the proceeds from the beer sampling passports will be donated to each of our 10 charity partners. Join us for a night of food, drinks, and good times while mixing and mingling with other participating companies, CCC's partner charities, a few local breweries, and the CCC team!

*No other CCC events are scheduled to take place at this time
2019 Final Day of the Games
Bring your friends and family to support your team on the Final Day of the Games where they can watch you and your company compete in the Truck Pull or run the Amazing Race! The Charity Challenge Drop Off will be going on here too, so make sure you come on down. There will be food and drinks available for purchase and plenty to see and do!
2019 Charity Challenge Drop Off
On the Final Day of the Games, visit us and our 10 charity partners at the Infield Parking on the Stampede Grounds to drop off all tangible items collected for the Charity Challenge Give Goods point! Please make an effort to arrive within the specified times below to help us maintain a good flow of traffic:
10:00am - 12:00pm: Blue Division and White Division
12:00pm - 2:00pm: Red Division and Orange Division
2:00pm - 4:00pm - Purple Division and Green Division
For a detailed map of how to get to the Infield Parking on the Stampede Grounds, see the rules.
2019 Closing Ceremony
Join the CCC team, our charity partners, and other participating companies at the 2019 Closing Ceremony to celebrate the many accomplishments and successes of the September Games over some food (tapas on us!) and drinks. Divisional winners (1st, 2nd, 3rd, and Spirit) will be awarded with trophies in each division, and the T-Shirt Challenge winner will be announced!
2020 Design Challenge
The Design Challenge is a staple of a normal Calgary Corporate Challenge year. We know this year is very different and it might be a little bit harder to get a team together to create your annual T-shirt designs, so this year we've decided to give you the reins and let YOU decide how and what to design for this challenge.
We want you to show us what this (Extraordinary) year has been like for you and your team - the good, the bad and the silver lining! You choose how and what you want to design with your Company, as usual you will submit them to us and we will announce a winner! Who knows... they might even make an appearance in the future so let's see those creative minds work and put your quarantine craftiness to the test!
2020 BDO Bingo/CEO Challenge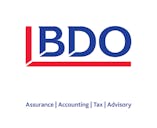 Get your cameras ready and let your team spirit shine. This challenge is for your team AND your CEOs to get out and really show us what your team is made of! We've got a Scavenger Hunt/Bingo challenge for you!
For this team challenge, we're getting you out and about in Calgary with some tasks and a few YYC-specific riddles! Get your team together (socially distanced, of course!) and fill out as much of the Bingo card as you can during the month of September, but here's the catch - there are a few CEO specific challenges you'll need to complete the Bingo Card!
At the end of September, make sure to submit your photos with your card and we'll announce the winners - with some spirit points added in there as well - so get creative, have fun, and get hunting!
2020 Drive-In Movie Night (Halftime Party)
Grab some popcorn, a car full of friends (cohorts only of course) and motor on over to our first ever Drive-In Movie night!
As disappointed as we are to not have our normal September events this year, we're pretty excited about this socially distant spin on our annual Halftime party!
Come on down to the Indigo Parking lot behind Spartan Controls, mingle with our Charities, and enjoy an evening of classic fun!
The movie playing will be... Up! (If you haven't seen it before, you can watch the trailer here)
2020 Closing Ceremony
Join us as we wrap up the CCC 2020 Games! We'll be on Zoom at 6PM on Thursday, November 5th, celebrating the year and thanking you for all of your support.
We'll be joined by our Charity Partners, who will be handing out their Charity Awards. We'll also be announcing the winners of this year's Spirit Awards and the winner of the Design Challenge!