Games Raffle - ​Sponsored by​ Concorde Entertainment Group

If you want an opportunity to fundraise for the September Games, look no further! Between May and August each year, companies can sell raffle tickets to employees, friends, and family to raise funds that are directly applied to the costs incurred by CCC through hosting the Games.
In 2019, Concorde Entertainment has donated 16 ​Daily Prizes ​valued at $200 or greater that will be drawn for and awarded everyday throughout the September Games, and 3 Grand Prizes that will be awarded following Closing Ceremony.
For more information and details on participating
See the rules
T-Shirt Challenge
We know what we ​think​ the theme is, but somehow every year our companies show us what it ​actually ​is with their company t-shirt designs! To celebrate and showcase the incredible creativity from our participating companies, we host the T-Shirt Challenge where companies can design their shirts around the annual theme (or a company slogan, mascot, or logo) and enter into an interdivisional September Games-wide competition for best t-shirt. Your shirt, your canvas, your rules!
For more information and details on participating
See the rules
CEO Challenge - ​Sponsored by​ BDO Canada LLP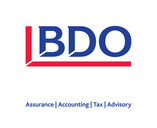 Our most successful September teams often have the greatest support from upper management, and we want to continue to encourage this. CEO and senior management involvement helps break down organizational barriers and, in our experience, boosts company morale! Create a CEO team of 4 members to cheer on your team, volunteer their time as Company Representatives, attend various Special Events, and even to play in the Sports Events themselves!
For more information and details on participating
See the rules
Game Board Challenge
Get out there and meet some new people! As much as CCC is about team-building, we also think the Games are a fun way to network with other Calgary companies. So, take this opportunity to connect with other teams, network, and swap stickers to complete your Game Board to earn points in the Overall Standings!
For more information and details on participating
See the rules
Opening Ceremony ​- Sponsored by Canadian Western Bank

Friday, Sep 6th, 11:30 am - 1:00 pm
Join us outside ​Eau Claire Festival Market ​for our 2019 Opening Ceremony on the first day of the September Games, sponsored by Canadian Western Bank! Our volunteers, community and charity partners, and participating teams will all be there to celebrate the start of another season! Grab some lunch from ​Lil' Truck on the Prairie​ or ​Family Dogs​, and stick around for a brief presentation that will signify the official kickoff of the 2019 September Games: Going Green!
*Pick up for Game Boards and CEO Passports will be during the event
CCC Halftime Party
Friday, Sep 13th, 5:00 pm - 10:00 pm
To celebrate the halfway point of the 2019 September Games, we're throwing another Brews for a Cause event at National 10! Our charity partners have all been paired with local breweries to colla​beera​te on a unique brew for the night, and all the proceeds from the beer sampling passports will be donated to each of our 10 charity partners. Join us for a night of food, drinks, and good times while mixing and mingling with other participating companies, CCC's partner charities, a few local breweries, and the CCC team!

*No other CCC events are scheduled to take place at this time
Final Day of the Games
Saturday, Sep 21st, 10:00 am - 5:00 pm
Bring your friends and family to support your team on the Final Day of the Games where they can watch you and your company compete in the Truck Pull or run the Amazing Race! The Charity Challenge Drop Off will be going on here too, so make sure you come on down. There will be food and drinks available for purchase and plenty to see and do!
Closing Ceremony
Thursday, Sep 26th, 5:00 pm - 9:00 pm
Join the CCC team, our charity partners, and other participating companies at the 2019 Closing Ceremony to celebrate the many accomplishments and successes of the September Games over some food (tapas on us!) and drinks. Divisional winners (1st, 2nd, 3rd, and Spirit) will be awarded with trophies in each division, and the T-Shirt Challenge winner will be announced!