Sep 30, 2019
Trick or Treat Yo'Self to Some CCC News, Gourd-geous
Thank you to all of our participants, volunteers, charities, sponsors, venues, and partners for another fun and successful CCC September Games! We literally could not do this without you. Keep reading for the highlights from 2019!
If you've ever been curious about just how many people participate, how much money we raise for our local charity partners, how many games are scheduled, or how many coffees our staff drinks during the Games (spoiler alert: the limit does not exist), feast your eyes on this infographic: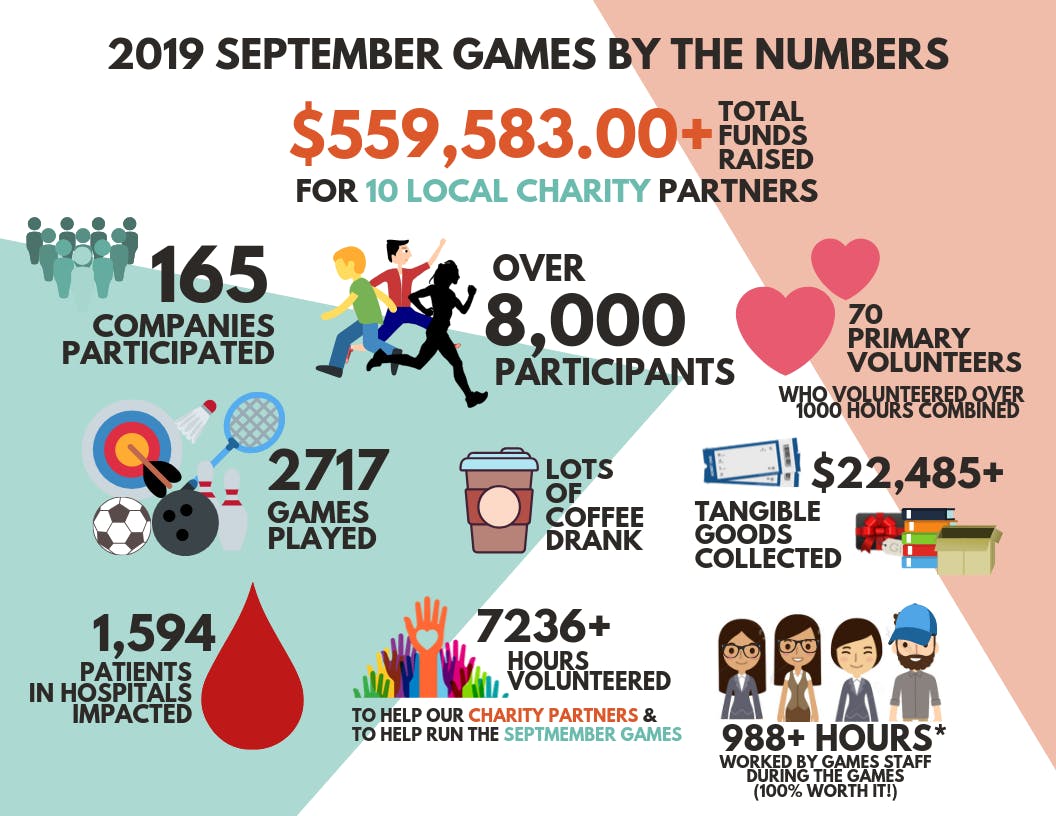 165 Calgary companies, over 8,000 participants, got in the Games this year! You can relive the fun and camaraderie of the September Games by checking out the 2019 Highlight Video. We're always thrilled to see the joy and lasting effect of these 16 days on all of our participants, even if it's just the lingering sting of a crisp high five. How many high fives is too many high fives? Again, the limit does not exist.
Our team is already hard at work getting things ready for next year. In 2020, Calgary Corporate Challenge is celebrating our 25th year and we can't wait to see you all then!